Monday, December 22, 2008
My Sunshine Earrings were selected for a Treasury on Etsy...first time..COOL.
Thnx! Genevive
Michelle Teka and Zoe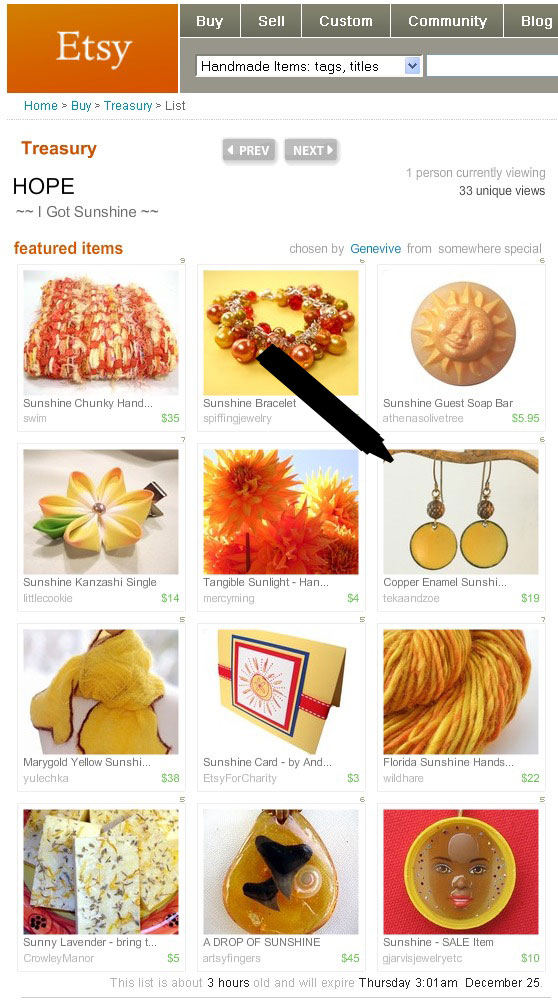 Posted by

Teka and Zoe
at 6:11 PM
0 comments


Sunday, December 14, 2008
I joined for just $7 a month...no other fees!! Click below to sign up. Plus I think their interface is easier. Example: when loading pictures while one is loading you can search for another one to load. Plus everything to add an item is on one page. No back and forth.
Register on ArtFire.com
Posted by

Teka and Zoe
at 11:02 AM
1 comments