...with my beads that is.
Circles and Circles - Greek Washer Necklace
Greek washer beads and donuts entwined with brass rings- twisted, hammered and filigree. The warm tones of the naturally patinated brass match so well with the colorful but earthy tones of the ceramic Greek beads from Mykonos Island. 18-1/2" with a 2-1/2" drop. You can buy the beads and Vintaj brass on my etsy page(to the right you can see the link). Or the Necklace on my webpage:
TekaandZoe.com
I have been trying to get all my new handcrafted gemstone jewelry creations added.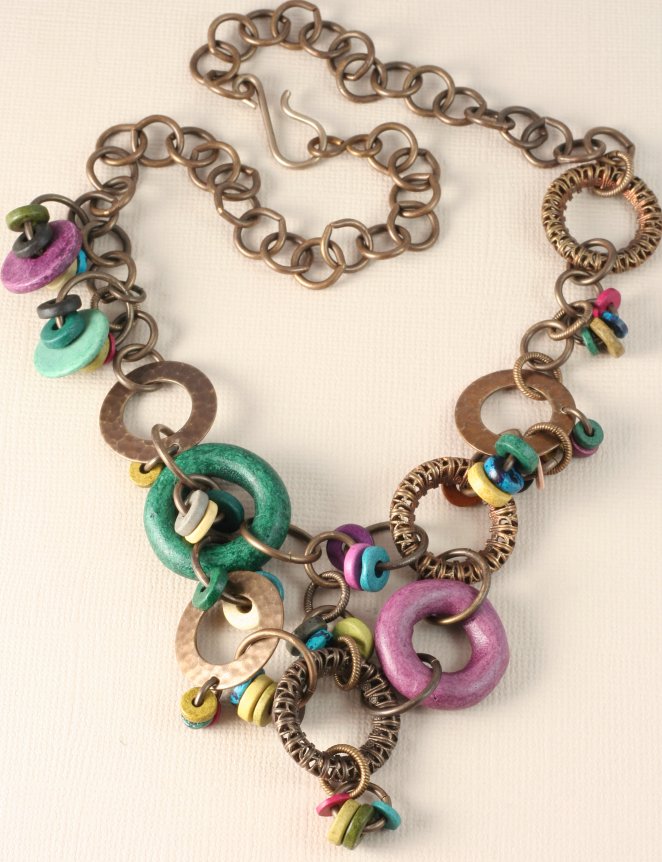 Of course I had to make earrings to match...A bracelet is also coming but I ran out of some supplies.