Craft Cult is pretty cool for tracking your Etsy Hearts and Views.
Go to
craftcult.com
and type in your Etsy shop ID number and you will see all of your items listed and who loves them.
Another cool feature is the that they keep a "Vault" of all areas were you may be featured on Etsy. I was so lucky to be on the Front Page today...For the brief moment. Of course I missed it. But you can go and pull up the Treasury used from the vault. See pics below: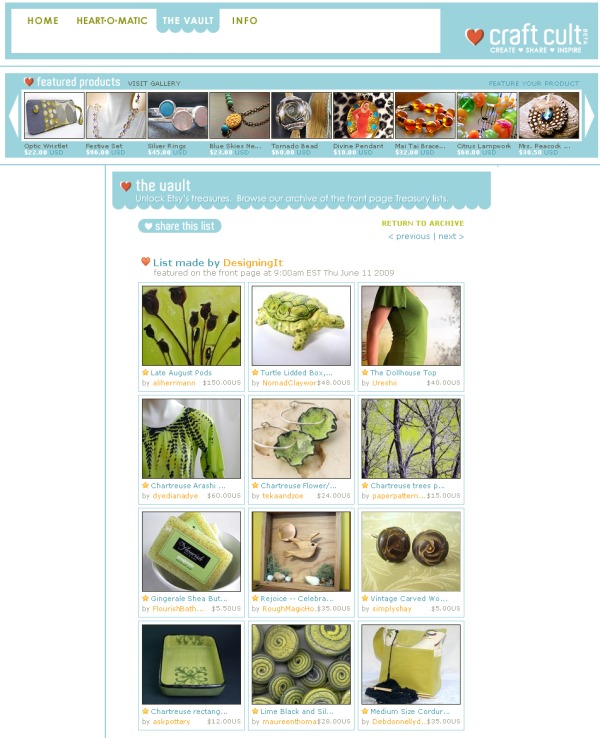 Here is the screen print of the actual Treasury from
DesigningIt.etsy.com
Thank-you Carol for making such great choices!!