Lately I have been finding inspiration all over the place. The best inspiration comes from my customers. They ask for Colors/Styles I don't think about...or haven't gotten to yet. This ring and earrings were a suggestion from a customer, Kristin Haycocks:
Here is another...I was in this Treasury by
Kathleen Cavalar
o: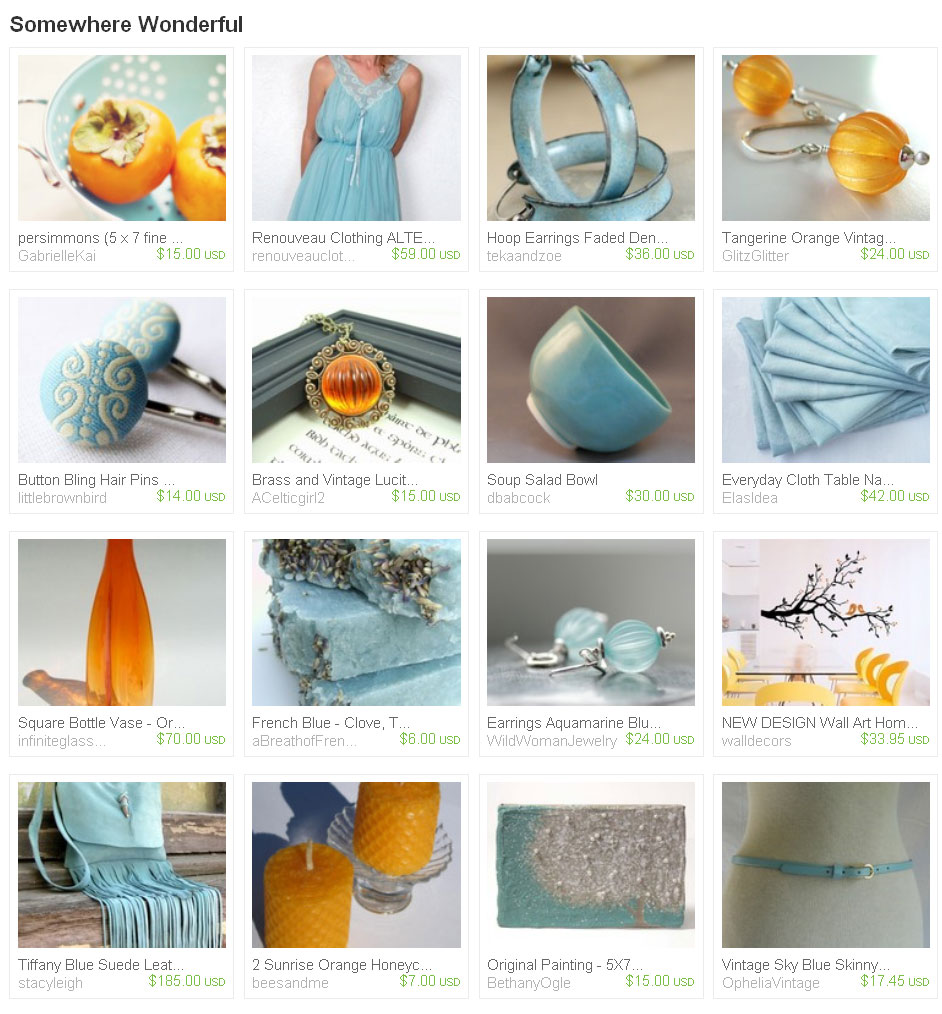 I just absolutely loved the pop of golden color with the robins egg blue. So I came up with this:
I was so inspired by a post on Facebook by Mary Ellen Golden(who by the way does the most incredible watercolors
(maryellengolden.etsy.com
). She posted a picture of herself wearing a custom dyed Shirt by Diana Hughes of Dye Diana Dye(
find her on etsy
). Diana calls her shirt: Trailing Tendrils Time's Echo Top. Ellen had the photo taken in her Hydrangea garden wearing her top. I found it so stunning that I had to figure out how to translate this to enamel:
This is what I came up with. It is my new most favorite color blend. My mind is always trying to figure out what else I can use it on...what can I shape out of copper?? Any ideas? Much thanks everyone for all of the inspiration.